Free Worldwide Shipping!!!
Buy Two to Get 10% Discount
Product Description
ACTIVATE THE CHILDREN
REDUCE SCREEN TIME 
Many children have experienced a very odd year with restrictions that can cause depression or increased screen time on tablets & phones.

Together we can create a fantastic summer with those we love and let our children be free and play.

By letting our children play, we give them the opportunity to get creative, practice regulating their emotions and improve their social development.
HUNDREDS OF COLORED BUBBLES
Bubbelish offers an unforgettable experience for all children. All it takes is a little soap to get hundreds of beautiful bubbles out at once!

The simple design means that all children will be able to use Bubbelish without any worries.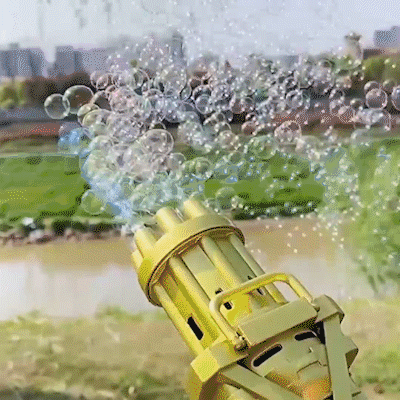 DO YOU KNOW SOMEONE WHO WANTS A PLAYFUL SUMMER?
Bubble Machine is suitable for both indoor and outdoor activities. A perfect toy to use in birthday celebrations or other events.

No matter what you plan for your child, Bubble Machine will be the highlight of the party.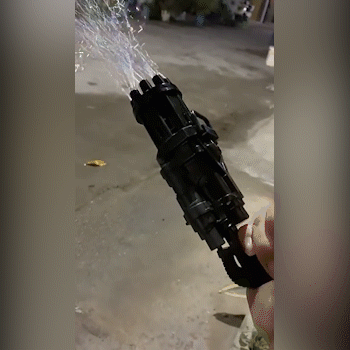 Packing List:
Bubble Machine*1(Without bubble water)
The products are shipped out in less than two business days after the order has been passed. We ship always with a tracking number. We ship world-wide and insure your order for 100% of their value. If they get lost, we refund your payment or reship the order. You decide! Shipping usually takes around 1-3 weeks for US customers. For international customers, shipping may take around 2-4 weeks! If you did not receive your item after 30 business days, please advise our client department through the "Contact Us" tab and it will be a pleasure for us to help you out. 
Easy 30 Days Returns
100% Satisfaction Guarantee
Secured & Easy Checkout
Missing/Not As Described: Full Refund
Must Read Description Before Purchasing